27 August 2014


THE gap between supply and demand in Down's squeezed social housing market is "significant", according to a new report.
A FORMER lorry driver from Ardglass has landed a £200,000 job with space giant NASA.

AS the entertainment industry mourns the death of Lord Richard Attenborough this week, few will realise he honed his skills with a camera in the skies above Lecale.

WORK could begin on the long awaited Ballynahinch bypass in 2017 — but there is a long way to go before it gets the official green light.

RECENT traffic jams in Downpatrick clearly show the need for a link road from the Saul Road, according to local residents.

A SPECIAL concert headlined by Bap Kennedy has been organised to honour the memory of two young people from Killyleagh.

STUDENTS flooded their school corridors from the early hours of Thursday morning awaiting the delivery of this year's GCSE results.

POPULAR UTV series, Lesser Spotted Ulster, will feature Ardglass on Friday night's programme.

THE beauty and history of Castlewellan Forest Park is to be enhanced with a series of new walking trails to enhance the estate.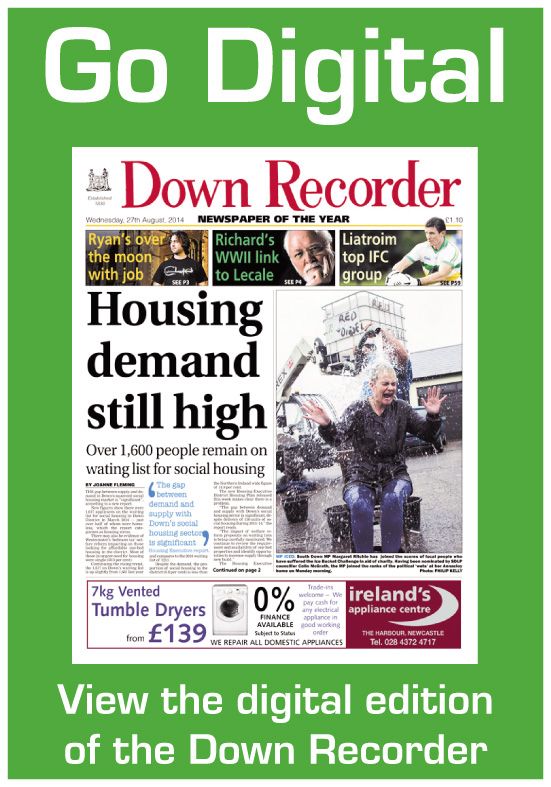 Tweets by @TheDownRecorder