20 August 2014


UNPRECEDENTED traffic jams in Downpatrick have forced the Road Service into bringing forward the completion of a major resurfacing scheme.
POLICE are continuing to appeal for witnesses to a crash in Ballynahinch in which a motorcyclist died.

WORK is underway on a £1million year-long restoration of one of Northern Ireland's most distinctive churches.

THE Cancer Fund for Children is appealing to local beauty therapists to consider giving some of their time to Daisy Lodge, which offers short breaks to families affected by cancer.

SIMMERING tensions in Strangford have exploded this week over plans by Down Council to fence off part of the Lower Green.

AMBITIOUS plans to develop Ballynahinch into a top food destination is one of the key concepts of a new masterplan for the town.

ALMOST 500 bathers took to the waters of several Lecale beaches on Saturday as part of a campaign to secure clean bathing water status.

EXPLORIS must be made sustainable for the future with an effective business plan and management structure.

SCHOOL principals have united to celebrate the success of their A-level students following the publication of this year's results.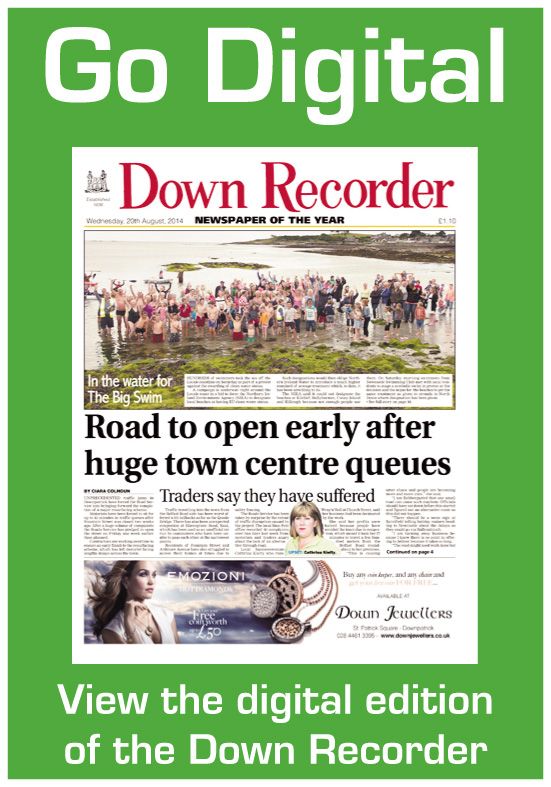 Tweets by @TheDownRecorder