DOWN District received a double boost tonight when almost £20m of projects were given the go-ahead by the most powerful committee in the new Newry, Mourne and Down super council.
THE sale of land for a social housing scheme in Crossgar funded by taxpayers is to be investigated by MLAs.

A FLEDGLING actor sworn to secrecy after being selected to star alongside Liam Neeson in a new movie can finally shout about his success.

GLOWING tributes have been paid to rally driver Ryan Bradley who died after his Escort car plunged into a reservoir near Castlewellan last weekend.

A NUN was left seriously injured in a horrific road accident which claimed the life of a teenager in Carryduff last week.

A LECALE mother who was jailed for subjecting her children to a catalogue of sexual abuse, neglect and cruelty, has failed to have her prison sentence reduced at the Court of Appeal.

PLANS designed to revive Ballynahinch as one of the Province's leading market towns have been formally launched.

A SAINTFIELD dad has warned he may be forced to take his children out of school because of a stand-off with education officials.

A FORMER Rubane House resident has suggested he was drugged and driven off the premises to be abused in a "big house".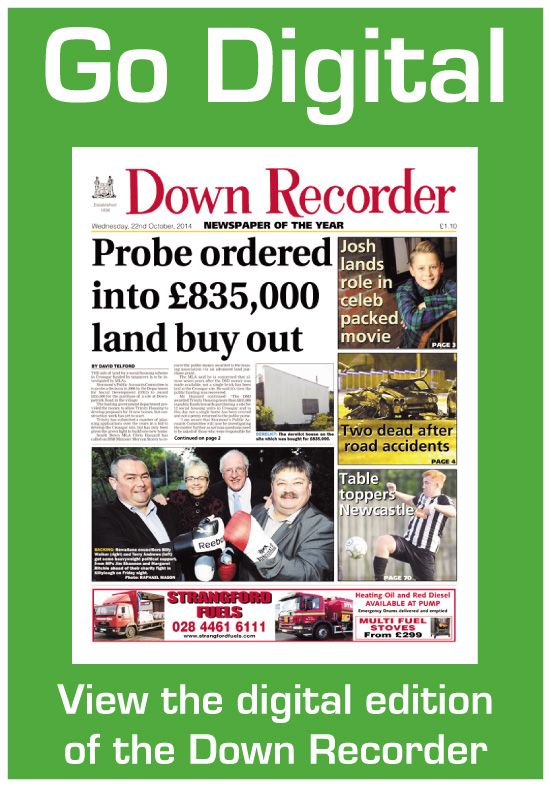 Tweets by @TheDownRecorder