19 November 2014


DRUNKEN violent assaults, frenzied attacks by staff and sexual abuse so common there was barely an effort to conceal it.
OUT of the many horrors Sam Adair says he faced at Rubane House – from being abused in a cold shower in the middle of the night, to the "death marches" of dreaded camping trips – one theme repeats.

THE Ulster Bank has confirmed that its branch in Newcastle is to close in February.

A DOWNPATRICK choreographer has helped popstar Ronan Keating make his successful theatrical debut on a smash-hit West End musical.

A STRANGFORD man has spoken of his shock after saving a little girl from drowning while on holiday.

MOTORISTS using Irish Street Car Park in Downpatrick are being caught out by its unusual short stay rate, according to a local councillor.

POLICE officers came to the rescue of a Killinchy bride on Thursday after flash flooding threatened her big day.

THE development of a new leisure and tourism facility in Newcastle can provide the town with a major economic boost, according to a local politician.

A MAJOR community campaign opposing a raft of service cuts at the Downe Hospital is being organised by health campaigners.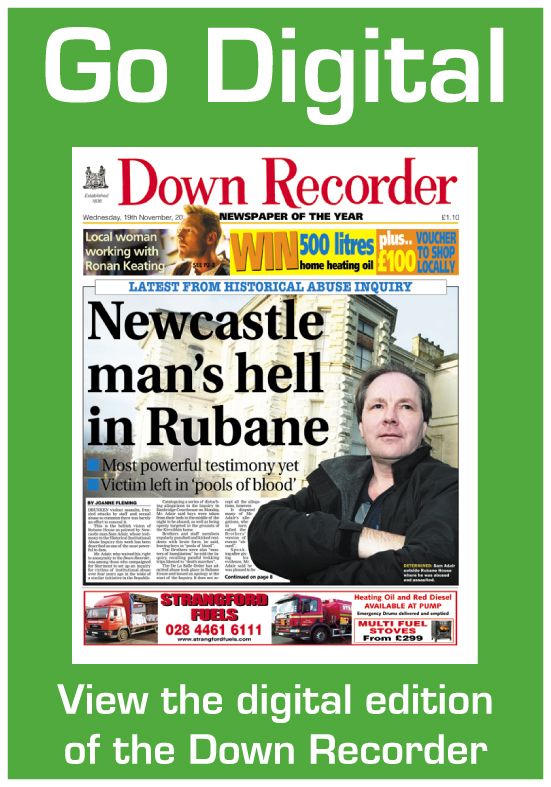 Tweets by @TheDownRecorder