28 January 2015


DOWN District's flagship tourist event could be postponed for a year as part of a series of radical cost-cutting proposals being examined by local politicians.
DOWN district's latest centenarian believes a simple life recipe is responsible for her longevity.

OPPOSITION to a controversial plan to replace the iconic lamp at St.

A LOCAL farmer has warned he will shoot dogs which attack his sheep.

A NEWCASTLE couple who died alongside each other from suspected carbon monoxide poisoning have been remembered as a devoted and loyal couple.

A BALLYHORNAN pensioner has questioned the logic of a decision by health officials to abandon its daily meals on wheels service.

A LEADING charity which delivers vital support for vulnerable adults across the district has been provided with a funding boost.

DOWNPATRICK woman Roisin Polly comes from a family closely associated with health care.

ONE of the district's most senior trade union officials says next month's Love the Downe rally is a key part of the battle to secure the provision of local healthcare for present and future generations.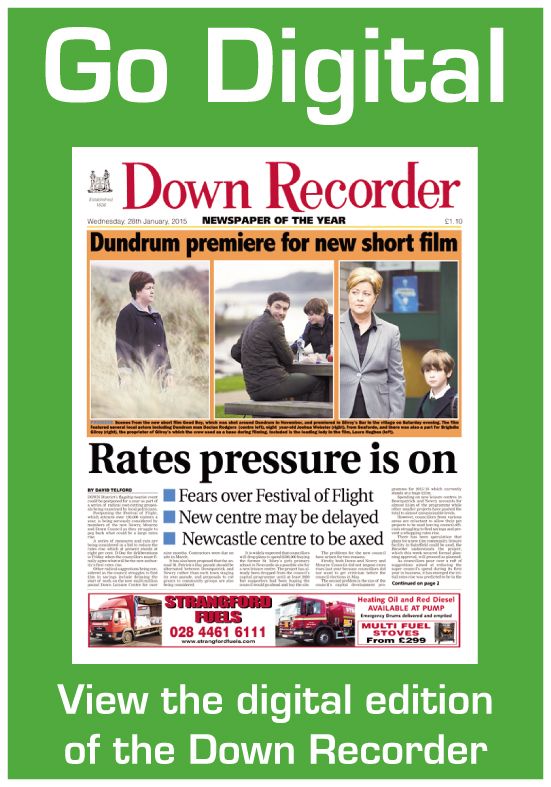 Tweets by @TheDownRecorder