THE preparatory department at Down High School is to close next year.
HEALTH officials have drawn up plans to close one quarter of beds in the Downe Hospital this summer.

TWO political heavyweights are to slug it out in the boxing ring to see who will be crowned King of Rowallane.

THE one-way system put in place during major construction work on Downpatrick's Market Street has been abandoned following pressure from traders and a local councillor.

EXPLORIS Aquarium is dealing with a surge in orphaned seal pups.

ALMOST 40 planning posts are to transfer to the new Newry, Mourne and Down Council.

A LOCAL politician is seeking an urgent meeting with Roads Service officials to discuss concern about speeding motorists at the Ballylough Road in Annsborough.

HUNDREDS of thousands of people have walked past three large granite stones sitting just inside the entrance to Down Cathedral over the decades.

THE Downshire Hospital's laundry service will close at the end of the month.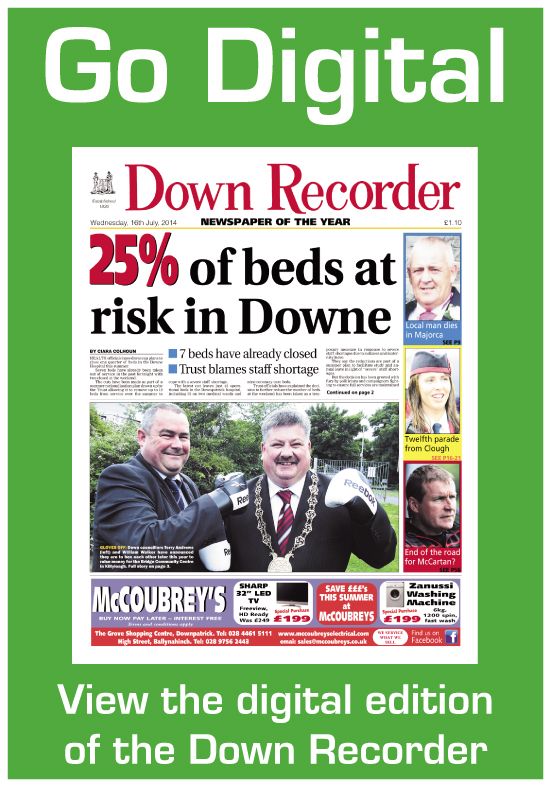 Tweets by @TheDownRecorder