17 December 2014


THE future of the district's smallest high school will be decided in the New Year.
THREE Newcastle firefighters who took part in one of the most intensive rescue operations ever witnessed in the district have been presented with bravery accolades.

THE St Patrick Centre is asking for £40,000 from Down Council to complete urgent repair works.

A DOWNPATRICK solicitor, convicted of a drunken sexual assault on a female colleague, is to appeal his conviction.

HOUSING Executive officials have expressed alarm at the latest arson attack at a block of flats in Downpatrick.

THE Diocese of Down and Connor has admitted "very evil" men infiltrated Rubane House with "catastrophic" consequences.

THE De La Salle order has apologised for "atrocities" at Rubane but said "many more children benefited from and are grateful for the care and attention provided".

VULNERABLE adults who rely on a leading charity for vital support have issued a pre-Christmas appeal for financial support so the organisation can remain in business.

A NEW facility in Downpatrick which provides care to vulnerable people with mental health problems has been described as a "wonderful" by Stormont Health Minister Jim Wells.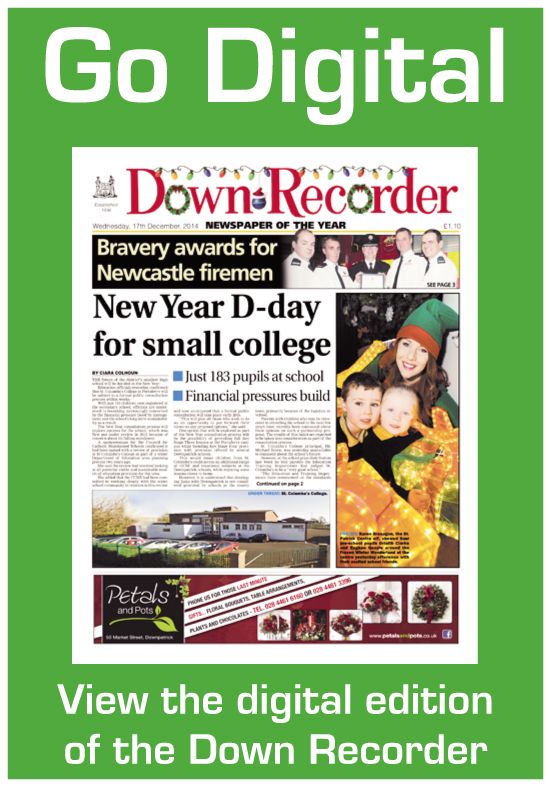 Tweets by @TheDownRecorder