10 September 2014


A WOMAN took her elderly father-in-law home from THE Downe A&E rather than see him endure a lengthy trolley wait transfer to the Ulster Hospital, an inquiry has heard.
THE Housing Executive has been urged to improve safety at a block of flats in Downpatrick which has been repeatedly targeted by arsonists.

A 14 year-old girl from Downpatrick girl has reached the finals of the prestigious MS Society Awards.

A CASTLEWELLAN student hoping to carve out a career in the performing arts has been presented with a grant in memory of murdered schoolboy Thomas Devlin.

ARDGLASS was firmly in the spotlight yesterday with the opening of a new £130,000 play park and the unveiling of a new village plan.

OVER £700 has been raised for charity at a special night in the SOS Bar, in Killough.

THIS weekend is the last chance to catch the Downpatrick and County Down Railway steam train before it pulls out of the station for the summer.

ROADS Service officials have been asked to address safety concerns at a busy rural road outside Downpatrick.

AN iconic Victorian bathing house in Ardglass is in line to be restored to its former glory.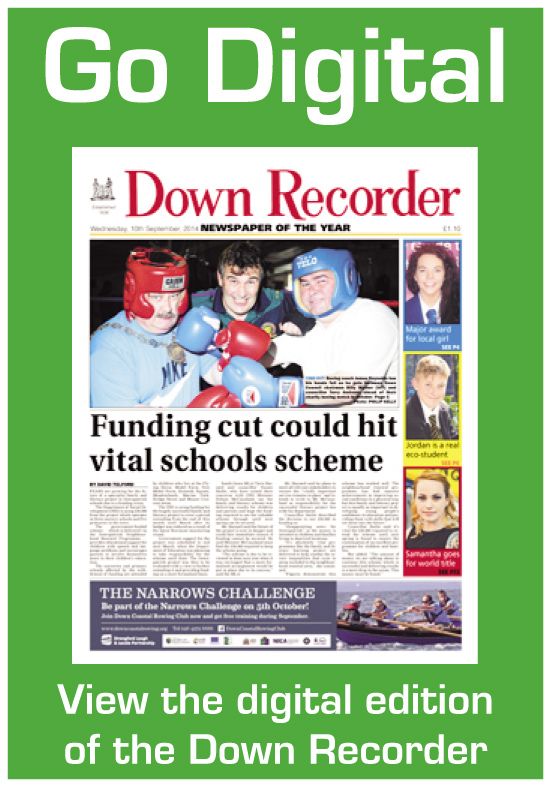 Tweets by @TheDownRecorder