5 March 2014


EDUCATION inspectors have called for an urgent review of children's safety outside Downpatrick's biggest primary school because of dangers posed by traffic at the school gates.
A LEADING retailer may pay fines running into thousands of pounds which have been levied on people using its car park in Downpatrick.

WIVES and partners of Down Council cleansing staff took the unprecedented step of staging a protest outside the local authority's headquarters on Monday night.

EXPLORIS has been denied a six-month stay of execution, with Ards Council giving Stormont just one more month to put money on the table.

A CRIMINAL gang is being blamed for stealing a cash machine from a business in Seaforde during the early hours of Friday morning.

A SENIOR health official has suggested the shortage of doctors which is impacting on hospitals and resulted in the weekend closure of the Downe's emergency department could take up to five years to address

WORK is underway to build 12 new social homes at a former PSNI base in Saintfield.

NEWCASTLE has thrown its support behind the local authority in its bitter row with the Catholic Church over land for a new leisure centre.

AN extraordinary timeline of events in the battle for the St Mary's school site was outlined at Thursday's public meeting.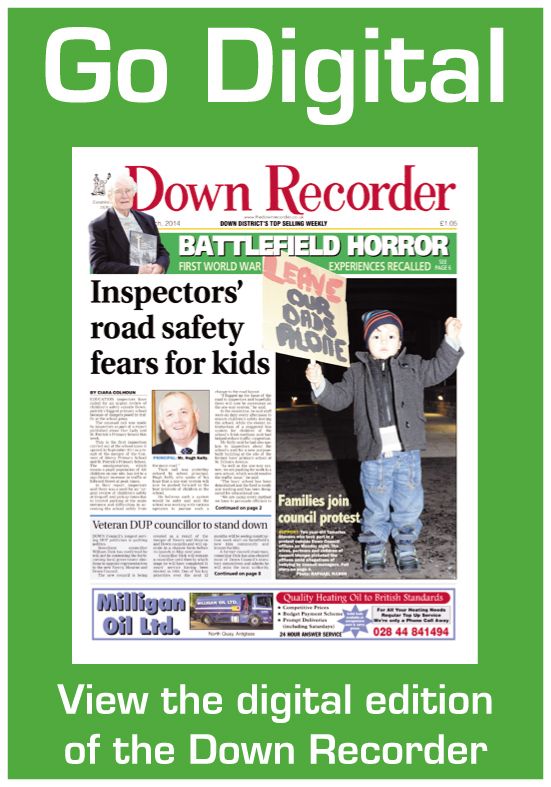 Tweets by @TheDownRecorder