20 May 2015


A WARNING has been issued that some businesses in Castlewellan could be forced to the wall as a result of a major increase in their rates.
STUMBLING on a modest painting which turns out to be worth millions is the stuff of implausible movie plots.

A CONTROVERSIAL proposal to remove the iconic sweeping beam at St John's Point lighthouse in Killough has been put on hold for two years.

THE family of a young woman who was sexually assaulted in Downpatrick have appealed for help in finding a man police want to question in relation to the incident.

BALLYNAHINCH could be in line for a second new supermarket.

FORTY one year-old Alana Smyth underwent a lifesaving lung transplant operation just nine weeks ago.

SAM Adair is aware of the state's involvement with his family from around the age of four.

HUNDREDS of local parents have responded to a campaign to widen nursery provision in Downpatrick after dozens of children were once again denied places.

A CROSSGAR woman with complex medical needs has challenged new Stormont Health Minister Simon Hamilton to meet her to discuss the future of the Downe Hospital.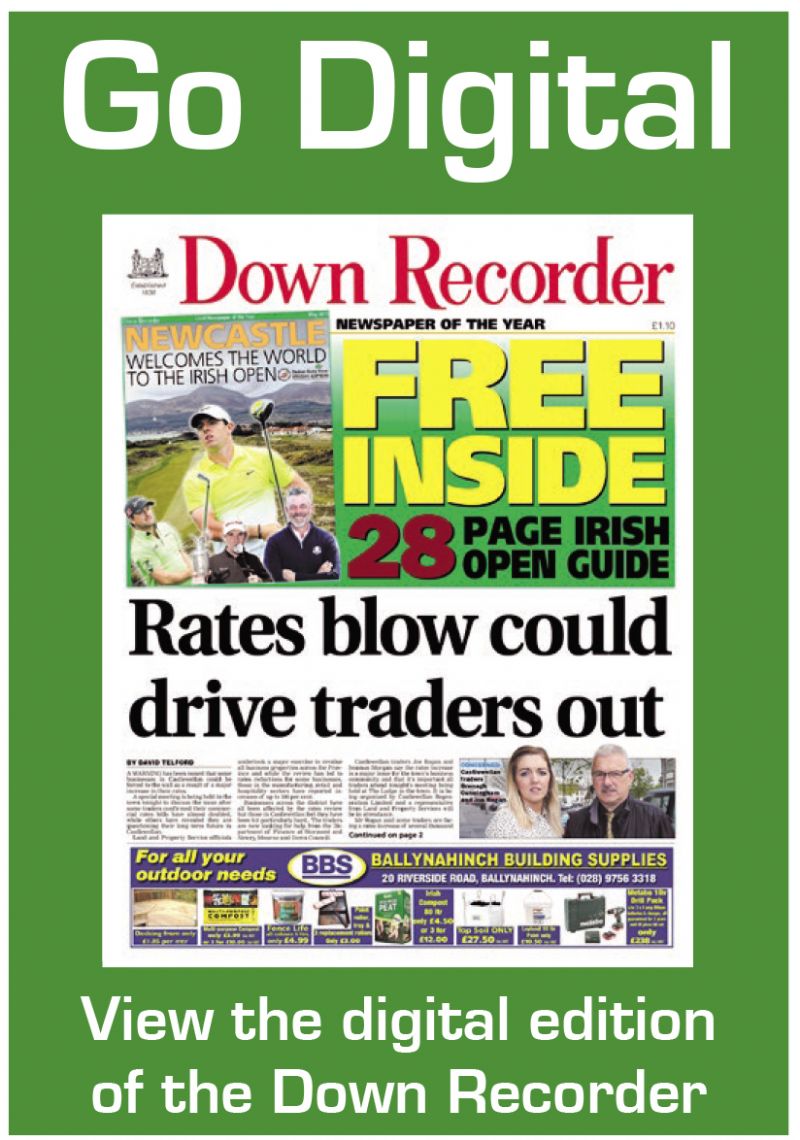 Tweets by @TheDownRecorder