3 February 2016


A 53 year-old man appeared in court after another man was stabbed five times in Newcastle on Tuesday night.
THOUSANDS of tonnes of rubbish collected across the district are to be shipped out of Northern Ireland for incineration as part of a radical new waste management plan.

POLICE are investigating the possibility that the body of a woman found on a beach near Tyrella had washed ashore after going missing from Dublin.

THE first pupils have arrived at Knockevin School's new Dundrum campus.

PLANS for a new courtyard development and visitor centre at Montalto Estate in Ballynahinch could lead to the creation of 18 jobs.

A DOWNPATRICK teenager allegedly armed himself with a sword for separate robbery bids on a takeaway and garage, the High Court has heard.

RESDIENTS in Annsborough are hoping work to address a flooding problem outside their homes will be successful after they were almost breached for the fourth time in a month.

WORK on Ballynahinch's new £50m by-pass could start at the end of 2017.

ROADS officials have rejected calls for a new right turning lane into the Millbrook Lodge Hotel as part of the £50m by-pass.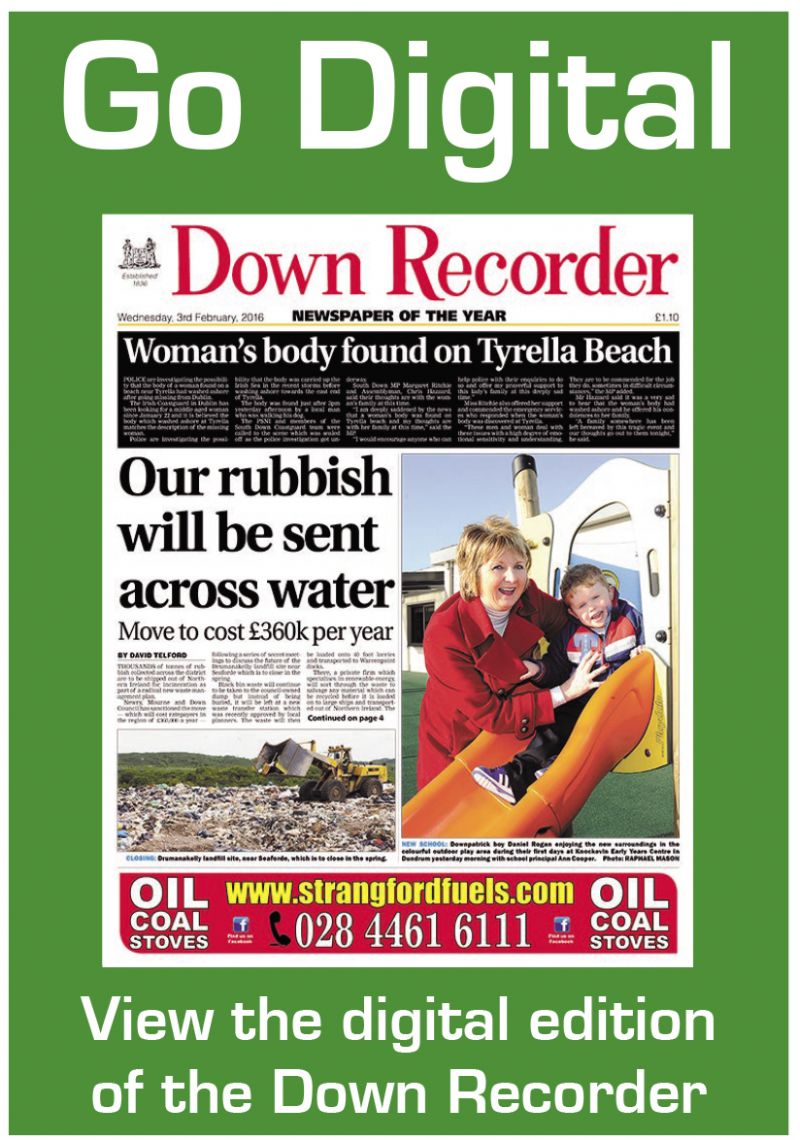 Tweets by @TheDownRecorder