29 April 2015


THE two men at the centre of the political storm that has rocked Northern Irish politics have laid bare dramatically different stories of victory and defeat.
PETER Surginor and his partner David Lee hope to marry one day.

THERE was neither eye contact nor exchange between the area's seven Westminster candidates as they milled about the St.

When Jim Wells began to speak during the gay marriage debate no-one could have realised the impact his remarks would have on Northern Ireland's political landscape.

IF one subject united the area's seven MP candidates at Thursday's hustings, it was their recognition of powerful community support for the Downe Hospital.

CONCERN has been expressed about young people desecrating one of Killyleagh's most historic sites.

THE contract for the restoration of Ballynahinch's War Memorial has been awarded to the leading firm of stonemasons, S McConnell & Sons in Kilkeel.

BALLYKINLAR Community Playgroup has been congratulated on its "outstanding" performance in a recent inspection report.

GLASSWATER Pre-School has been praised for its welcoming atmosphere, caring staff and challenging and imaginative play opportunities.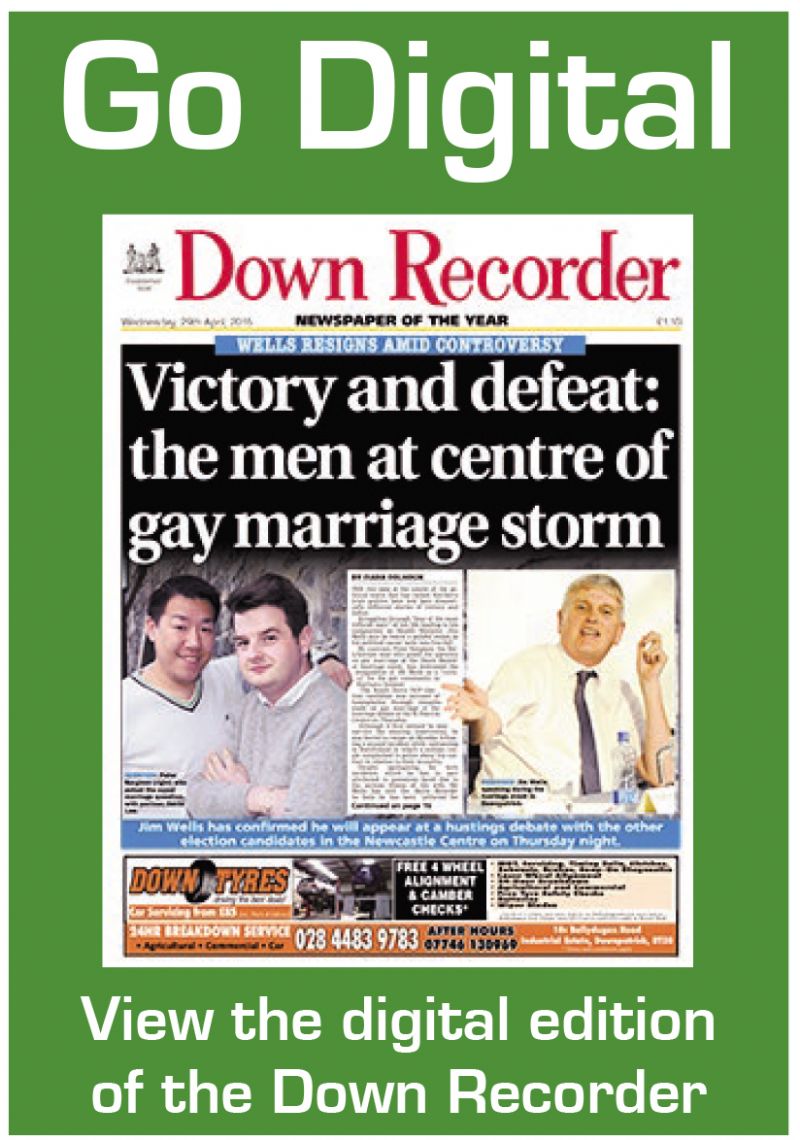 Tweets by @TheDownRecorder