30 July 2014


DOWN District has suffered a major jobs blow.
IRELAND's oldest person — a beloved great-great-grandmother who lived a worry-free life of faith has been laid to rest.

A SWIMMING event in Ardglass this weekend has been cancelled amid fears that dirty water could make competitors ill.

A TEENAGER who was seriously injured when he fell from a cliff near Newcastle last week has thanked his rescuers.

FED-up residents in rural areas are becoming increasingly frustrated at poor access to broadband provision.

RED-faced Roads Service officials have been forced to apologise after signs were erected incorrectly stating that Saintfield's Main Street would be closed during a major resurfacing scheme.

TONIGHT when you go to bed, close your eyes and don't move.

WORK on a new visitor centre at Dundrum Castle is expected to get underway before the end of the financial year.

DOWN Council has been heavily criticised for the state of Newcastle beach just days before over 100,000 visitors arrive in the resort for the district's flagship tourist event.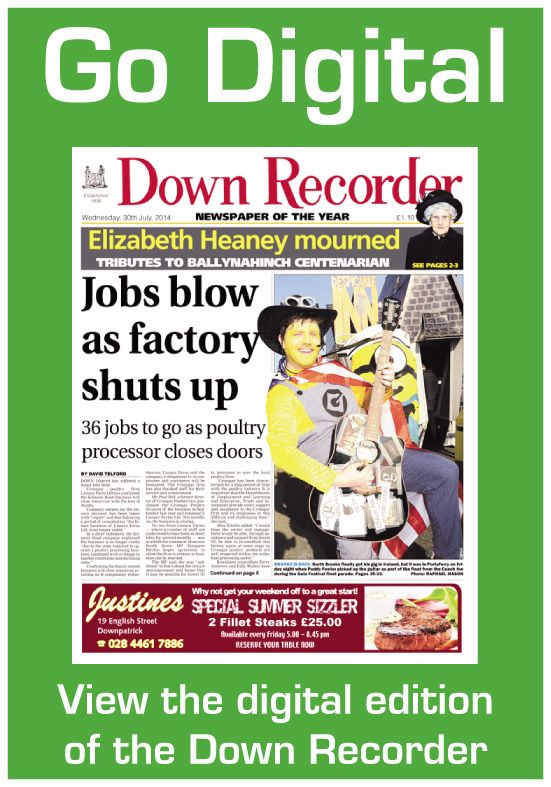 Tweets by @TheDownRecorder