15 August 2018


DUNDRUM is in mourning for 26 year-old Conal McKee who died suddenly in Florida.
ONE of the worst days in the life of wheelchair user Steve Smithers has resulted in a cash boost for a disability charity.

NEWRY, Mourne and Down Council has claimed there is no evidence to support trade union claims of staff conditions being eroded.

WORK on a new multi-million pound town centre regeneration initiative in Downpatrick could start in 2020.

WORK is to start on an outline business case to determine the cost of highly ambitious proposals aimed at shaping future tourist provision in Newcastle.

THE Fire Service's battling of recent forest fires in the district is to be recognised by Newry Mourne and Down Council.

WORK is to start on a major new plan aimed at substantially enhancing Delamont Country Park.

AMBITIOUS plans to create new traffic-free routes for walkers and cyclists across the district have secured a £200,000 funding boost.

PLANS for the new Saintfield Community Centre took a major step forward this week with confirmation of a £500,000 funding boost.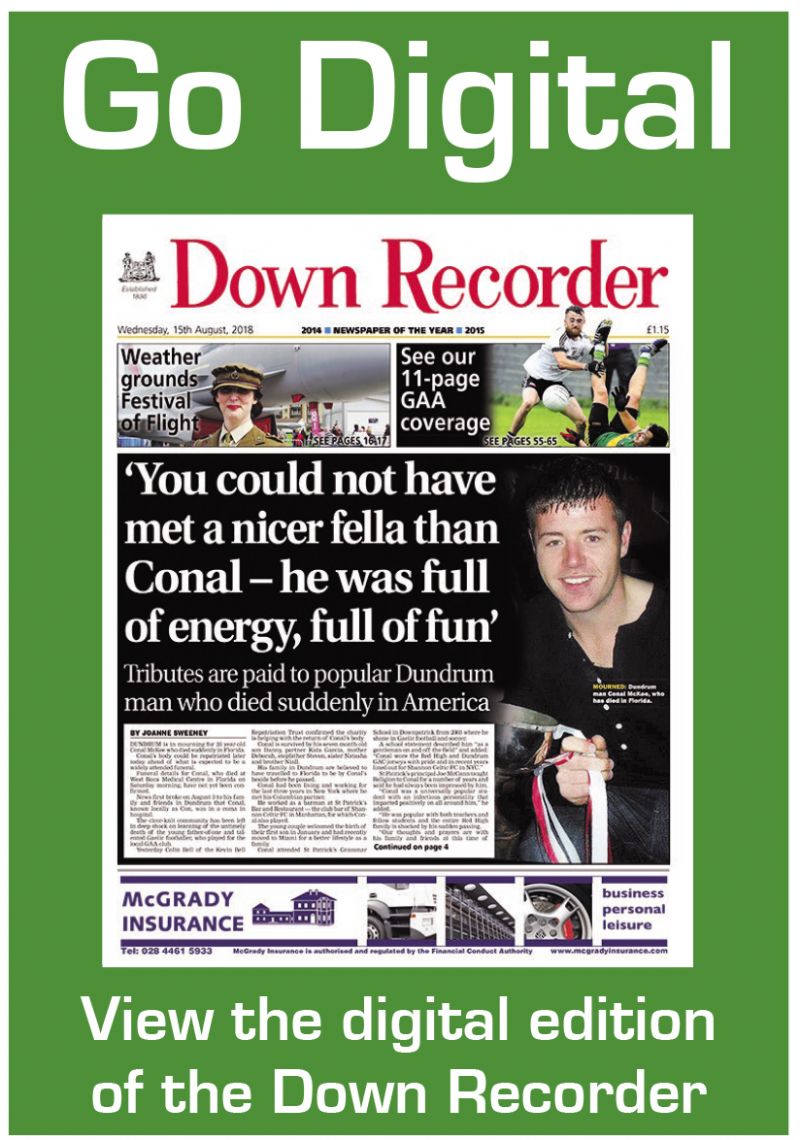 Tweets by @TheDownRecorder