20 February 2019


A MEMORIAL to road racing legend Tom Herron could be erected in the heart of Newcastle.
A NEWCASTLE man has admitted raping and sexual abusing a young girl.

MULTI-MILLIONAIRE chef Sean Doyle is taking his time making the first steps into his new life.

THE family of missing Newcastle man Connor Murphy have spoken of the "miracle" of finding his body in Amsterdam.

A KILCLIEF holiday home which has been a lifeline for disadvantaged young people over the past 40 years is facing an uncertain future because of a lack of volunteers.

A LOCAL business leader has said he hopes that a Brexit deal is agreed before his manufacturing firm is subject to tariffs in the event of a crash-out.

A MULTI-MILLION housing scheme has been announced for Downpatrick.

THE continuing social and economic regeneration of the Ballyhornan area has taken another significant step forward.

TWO people who helped survivors of the Grenfell Tower fire in London were in Newcastle last week to thank local people for their support and generosity following the disaster.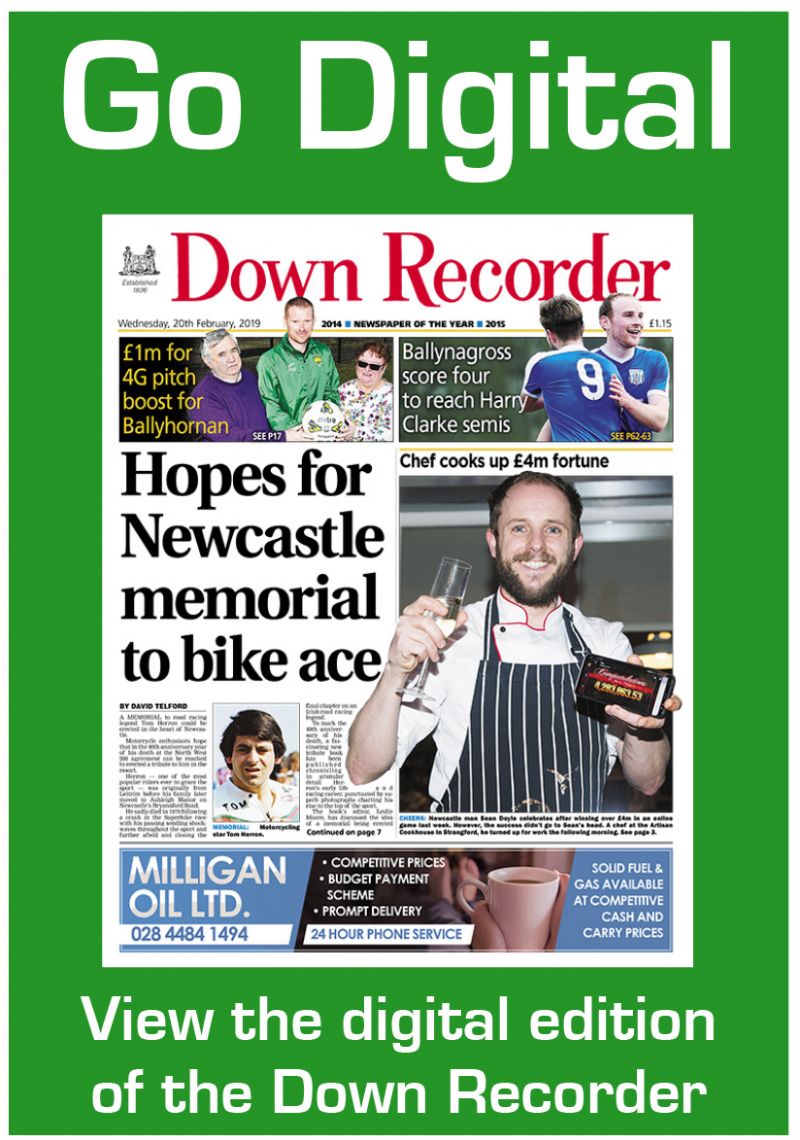 Tweets by @TheDownRecorder