10 October 2018


NEWCASTLE could be set for a £42m tourism bonanza.
DOWN GAA is expected to hold an investigation into a mass brawl which broke out at a local Gaelic football match at the weekend.

AS Siobhan McCann, a Gaelic footballer from Clanvaraghan, near Castlewellan, tackles cancer, dozens of women players will line up on Saturday to help her take on her "toughest opponent".

THE new £16m Down Leisure Centre will open at the end of next month.

DOWNPATRICK'S former police base will not be bulldozed as part of an ambitious multi-million pound plan to regenerate the Irish Street area of the town.

A NEW suicide prevention strategy sits on a shelf awaiting ministerial sign off when we get an Assembly and Executive back up and running, but this strategy does not go far enough.

NORTHERN Ireland's most senior ambulance official has conceded that the local community has not been receiving the emergency response that it deserves.

ROADS officials have unveiled plans to introduce a one-way system at Racecourse Hill in Downpatrick.

MURLOUGH beach is to feature in a UK-wide Armistice Day commemoration marking 100 years since the end of the First World War.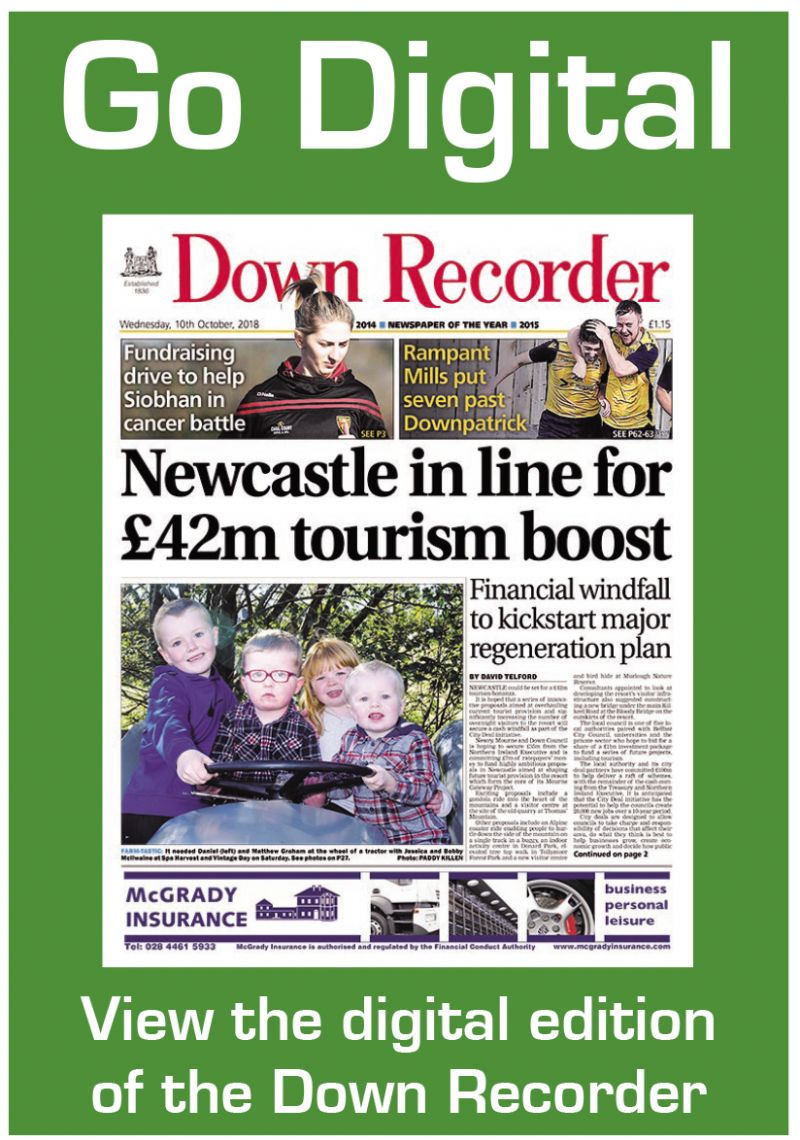 Tweets by @TheDownRecorder