26 July 2017


A SAINTFIELD man has paid tribute to the professionalism of the emergency services after he and his friend plunged down the side of a mountain in a terrifying incident while walking in the Mournes last weekend.
COUNCIL officials have been urged to remove the rotting carcass of a dead Minke whale on Minerstown beach.

PRAYERS were said on Monday evening for a young boy seriously injured in a farm accident last weekend in Castlewellan.

STUDENTS at a highly acclaimed Downpatrick training organisation fear it could close.

KILLINCHY residents have lost out in their latest bid to stop a businessman building a house on the shores of one of the most picturesque parts of Strangford Lough.

ALONGSIDE his many prayers for others Father Gary Donegan remembers to put in a personal request.

CHILDREN at Lynn Doyle Place in Downpatrick can now play in a safe environment thanks to the Department for Communities.

PARKING at some of Lecale's picturesque beaches is starting to become a problem for local residents.

THE Duke of Kent paid a special visit to the district last week.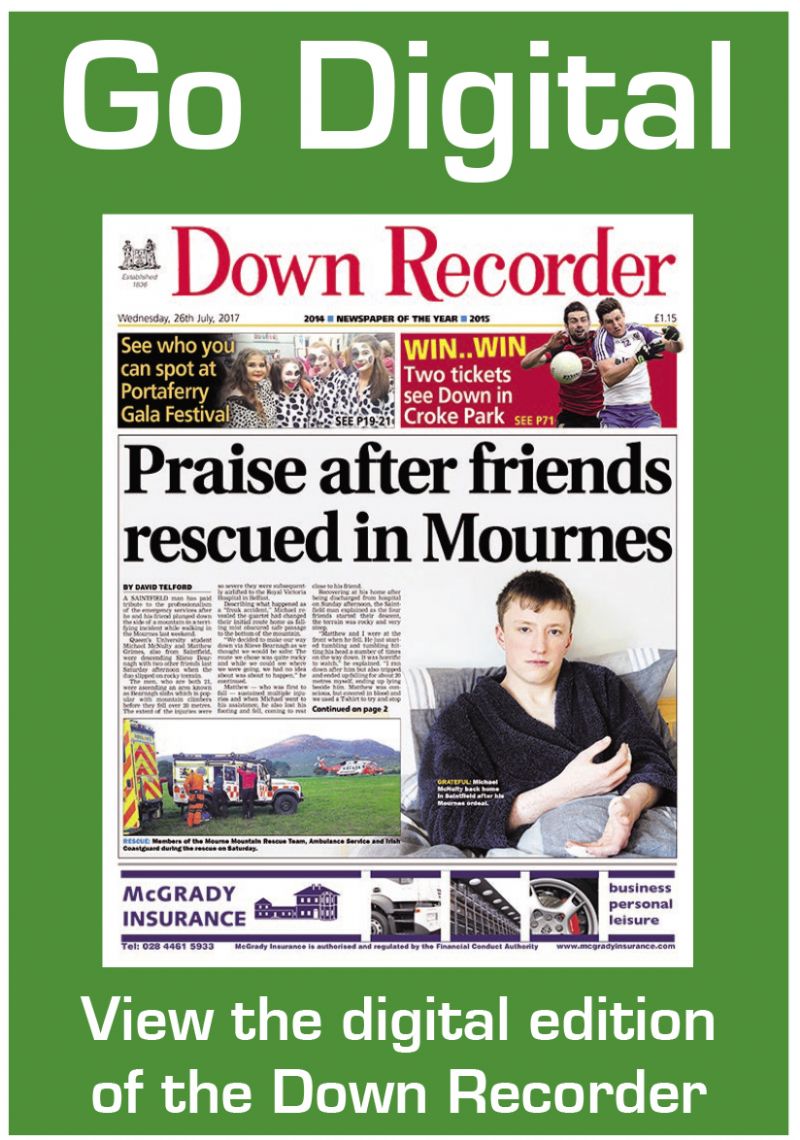 Tweets by @TheDownRecorder