13 September 2017


THE family of a Drumaness woman murdered by a violent offender with a history of abuse against women has said police "failed spectacularly" to keep her safe.
THE PSNI has said that the Police Ombudsman's report into their handling of a violent offender who went on to commit a double murder made "difficult reading".

A CASTLEWELLAN man who battled obesity to achieve extreme fitness has received a regional award for his transformation.

STAFF and students of Drumlin's Integrated Primary School are basking in a luxurious new £3m building.

A NUMBER of new homes could be built at the former Ballykinlar army base, the Ministry of Defence has confirmed.

THE new head of the St Patrick Visitor Centre Board is looking forward to her role and strengthening the Downpatrick facility's link with the local community.

THE cost of delivering highly ambitious new tourism proposals for Newcastle will be made public next month.

A MAJOR air, land and sea search took place in Dundrum Inner Bay on Saturday to test the response of the emergency services to a major incident.

A SURVIVOR of the UVF gun attack on the Thierafurth Bar in Kilcoo almost 25 years ago is taking legal action over claims the police failed to reinvestigate the case.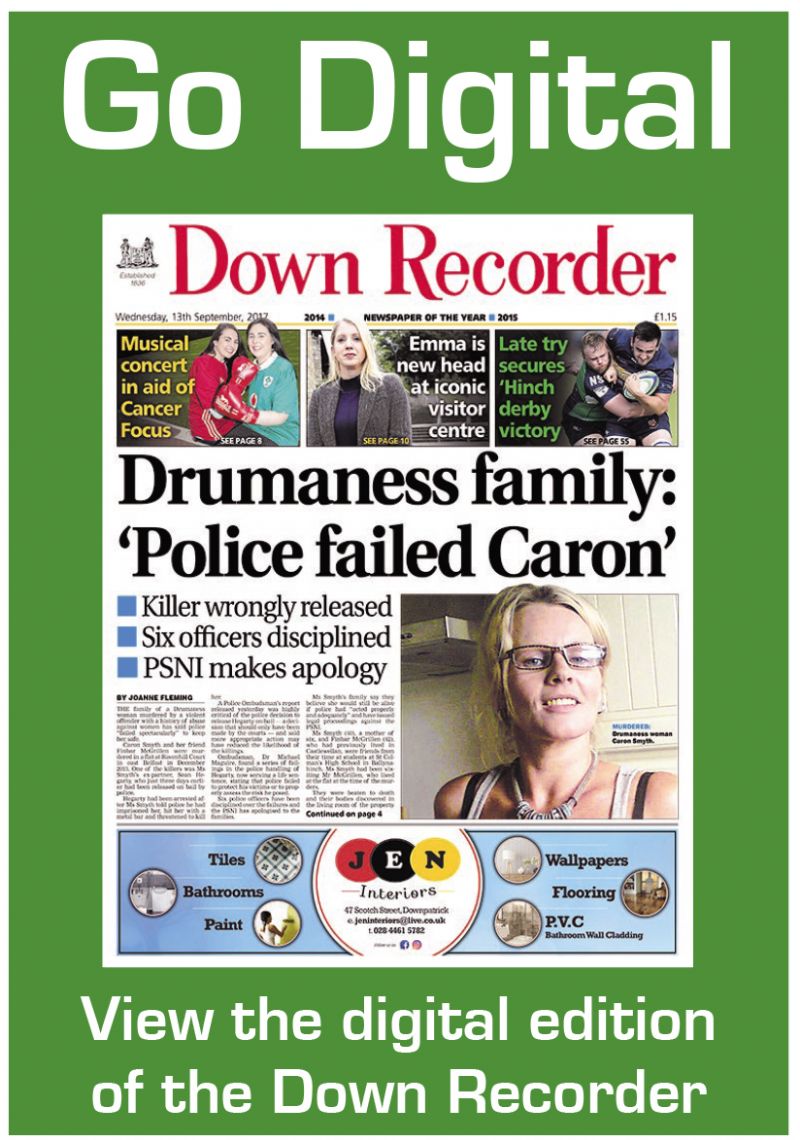 Tweets by @TheDownRecorder