5 December 2018


MID Down could have a new integrated post-primary school by 2021, it has been revealed.
THE families of the six men killed by loyalists in the 1994 Loughinisland massacre have welcomed a High Court decision to dismiss a legal challenge against the Police Ombudsman's finding that the RUC colluded with the killers.

A KIND-HEARTED stranger came to the aid of a Portaferry cancer survivor and her partner by giving them free tickets to last weekend's Merseyside derby between Liverpool and Everton.

A NEWCASTLE woman has proven she is the fittest of them all after clinching three trophies in a fitness model competition.

A NEWCASTLE mother has warned parents to be vigilant following a suspicious approach made to her young daughter by a man.

A MAJOR social housing conference is being organised in a bid to come up with solutions to the district's acute social housing crisis.

THE Mourne Mountain Rescue Team is appealing for help in its bid to secure finance to pave the way for its move to a new operations base in the resort.

THE new Down Leisure Centre is proving to be a major hit with ratepayers.

LOCAL council officials have unveiled a new campaign aimed at helping rid the district of its dog fouling problem.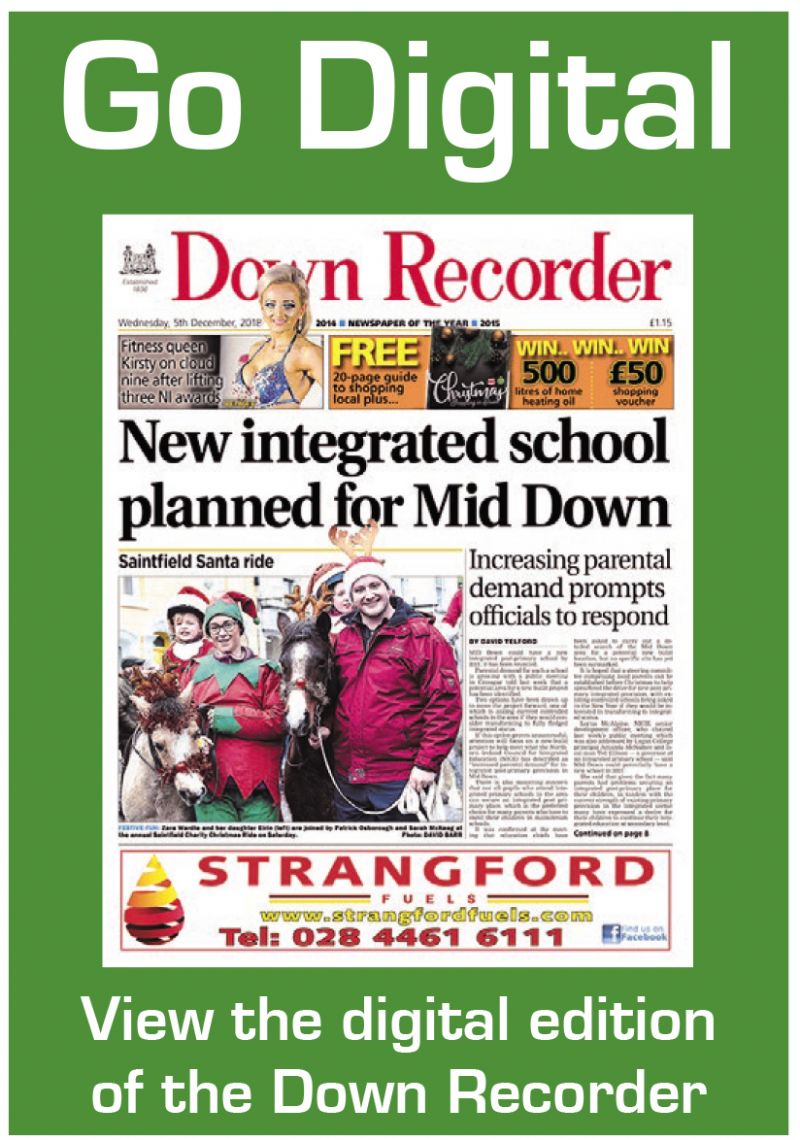 Tweets by @TheDownRecorder