17 April 2019


THE Free Presbyterian Church has spoken out against a planned cross-community event in Castlewellan on Good Friday.
ST Columba's College in Portaferry has been ruled out of a controversial merger proposal with three Downpatrick schools.

DROMARA adventurer Noel Hanna sprang into action to help when a plane crashed just 30 metres away from him in Nepal.

A PLANNERS' recommendation to refuse permission for an unmanned petrol station adjacent to the Ballymote shopping centre on the outskirts of Downpatrick has been overturned.

THE daughter of the 48 year-old Castlewellan woman who died in a car crash at the weekend has described her mother as a "big-hearted woman who inspired others".

A BIG-HEARTED former millionaire has praised local people's generosity as being "in a different league" to the rest of UK as he walked along the Co Down shoreline last week on an epic charity trek.

TRIBUTES have been paid to Castlewellan man Teddy Hawkins, who has been described as "a true Mourne and NI mountaineering legend".

THE members of Strangford Sailing Club celebrated the opening of a new £160,000 clubhouse at the weekend.

A GROUP of motorsport enthusiasts have unveiled plans to erect a memorial in Killyleagh in memory of road racer Brian Steenson who lost his life at the Isle of Man TT in 1970.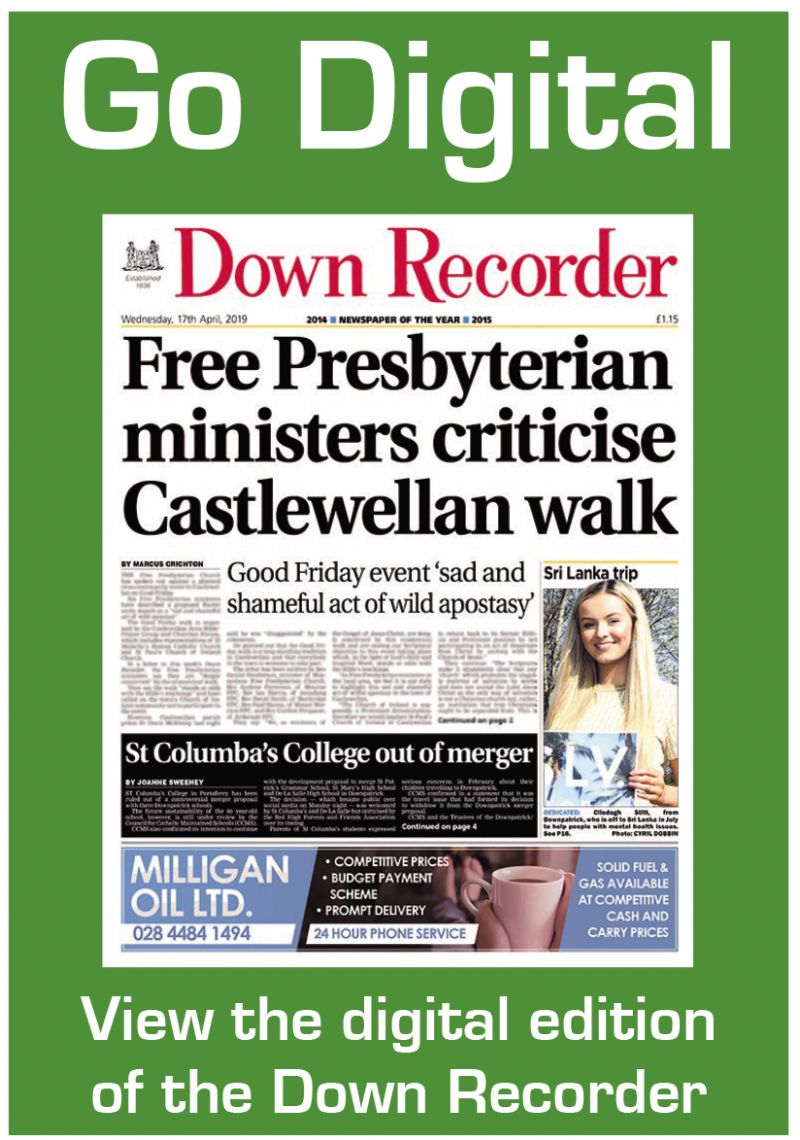 Tweets by @TheDownRecorder